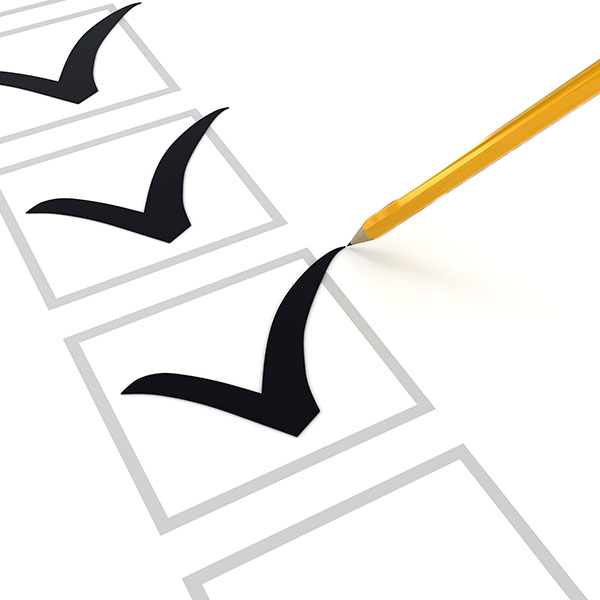 At Tim's Heating & Air Conditioning Inc we strive for 100% satisfaction in everything we do. We value your opinion and invite you to tell us and others about your experience with us. Please take a few moments to tell us what you think by leaving us a review here on our website or on any of these popular review sites or social networks.
Read what other customers have said about us.

All trademarks or brands on this page are registered by their respective owner and are not affiliated with our company, nor do they endorse or sponsor our products or services.
Reviews of
Tim's Heating & Air Conditioning Inc
(Based on 39 rated reviews)
08-Nov-2023
Product or service reviewed: serviced unit
Chad was very knowledgeable and professional. Chad went above and beyond to find the problem with our unit I highly recommend Tim's heating and AC and ask for ChadPastor Jimmy Lassiter
10-Aug-2023
Product or service reviewed: Service & Repair
Tyler of Tims HVC is knowledgeable, Professional & On Time! Excellent service on a day of extreme heat. ThankYou TIMS!!
02-Aug-2023
Product or service reviewed: Heating/AC unit
Millions of thanks to Tims Heating and Air. They are top notch in every aspect!! Tim for his kindness. Cathy was always professional on the phone and efficient, kind and understanding. Drew in giving information on products and steps necessary for an installation. Shannon, Art and James for their doctor visits for the aging unit and to Seth and MP for the efficient installation of the new unit. You are treated like family. I would recommend Tims Heating and Air to everyone!!! Again many thanks to them.
Linda F Johnson
Wilmington, NC
31-May-2023
Product or service reviewed: Heat/Air Unit
Me and my wife and daughter would like to say that we were very pleased with the customer service and the direction and the knowledge, by Drew and the Techs that came out and installed our unit and Chad that came and installed our smart thermostats. Of course Chad has been servicing our church units as well. We also want to appreciate Cathy at the office. She is always helpful and friendly! We appreciate Tim and his wife for having a great company that we can lean on! WE THANK ALL OF YOU!
Fedric Carr
Rocky Point, NC
29-May-2023
Product or service reviewed: Install in a historic downtown home!
We will absolutely use Tim's HVAC again! They installed 2 A/C condensers and air handlers in the attic and basement in our downtown Wilmington 1920's home. They calculated load demands for the entire house. They installed a split unit in the attic for a future living/sleeping area. They installed gas piping to two fireplaces and gas lines for future appliances, water heater, generator, and stove. We give them a 5+ rating because of the following! 1) They pulled all permits and were present at the inspection.2) They cleaned up after themselves and were respectful of our home.3) They showed up on time!4) They most likely had most of their crew here at some point because of the size of the project. Everyone was very friendly and knowledgeable. 5) They stuck to their quoted price and did extra work at no charge.6) The owner, Tim, was at the job site several times and was very professional and friendly.If you have a choice of which company to use, look no further, because Tims HVAC is the one! Thanks again!
Tim and Leslie Donovan
Wilmington, NC
08-May-2023
Product or service reviewed: gas line, generator, gas logs, gas stove top
Carl and Trevor along with Justin were fantastic! Highly recommend this company, they were great!
Nancy Wilcox
Wilmington, NC
22-Aug-2022
Product or service reviewed: Air Conditioning
I should have called Tims before anyone else. I have been having problems with my AC for a month. I had a home warranty so I went through them. I have never had so much trouble and as many headaches. I canceled my warranty and will never have another. Chad with Tims came out this morning. He has worked on my unit before. He diagnosed the problem in no time at all and had me up and running quickly. Two others companies had tried to fix it but did not. Ive learned my lesson. From now on Ill call Tims and hope Chad is the one to service my unit.
Dale Childress
Rocky Point
02-Feb-2022
Product or service reviewed: Bryant HVAC
Story starts with us keeping Tim's as our go to HVAC maintenance and repair team after leaving the Swann Plantation area in 2013. Over the years Art was usually the tech that came all the way to Ogden to service our new Trane system. During the most recent cold snap our system started displaying "AUX" and then emitted a strong chlorine- like odor - we shut it down and called for Tim. Shannon was dispatched and his very thorough diagnosis was a leaking evaporating coil - its replacement alone could run $1,800 to $2,000. After much "gnashing of teeth" we decided to replace the entire system. The office staff, Cathy, Rhonda and Tina were involved in putting us in touch with Richie who promptly arrived on site and thoroughly helped us decide to go with a 16 SEER system. Richie got a top notch crew led by Sam to install a new system within a week! What a team!
Charles Youngblood
Wilmington
29-Jul-2021
Product or service reviewed: serviced heat pump
Chad visited us today to service our heat pump & also provided info. for our future a.c. needs.He was professional, efficient & courteous.
Mike & Kathy Griffin
Burgaw
09-Apr-2021
Product or service reviewed: Repair of outside unit
After moving to the area I used a well known national chain and never will again. Tim's H&A office and technicians serve you as quickly as possible. They also do their best to keep the total cost low including thorough checks on any parts that may still be under a mfg warranty. I have no doubt they saved me hundreds or more over what I would have paid otherwise, and faster.
23-Oct-2020
Product or service reviewed: Hvac unit
Rich was fantastic! He was very knowledgeable when he came to inspect for the estimate. He was easy to reach when I had questions and responded promptly with calls and email. The guys who did the install were courteous and efficient. The prices were very reasonable.
21-Feb-2020
Product or service reviewed: Grill Installation
Glen recently sent a crew to our house to install a new outdoor grill. As has been true in the past, I was very impressed with the folks that you sent out. They were very polite, on time, and did a great job. They even removed the old grill and the packing box/materials that came with the new one! Thank you so much. It is hard today to find companies like yours that hire and train quality people.
03-Oct-2019
Product or service reviewed: HVAC
I called Tim's HVAC Monday morning since my a/c was not cooling. Chad, the technician, was at my house by the early afternoon to service. I feared the worse since my unit is quite old, however, in about 20 minutes Chad diagnosed the problem and replaced the capacitor. He could have told me I needed a new fan motor, or even a new unit. But for a minimal fee he had my unit cooling again! Honesty and integrity such as that found in Tim's HVAC and its technicians is a rare thing in today's business climate!
29-Jun-2018
Product or service reviewed: Heat Pump
Tim's to the rescue, as usual ! After two consecutive weeks of near 100 degree heat, my heat pump/air conditioner went out. I called Tim's, and they were here bright and early the next morning. Their technician, Chris, could not have been nicer, more courteous, or more knowledgeable. He diagnosed the problem in a matter of a few minutes, replaced a part on the unit, and I was nice and cool by the time he left. I had bought an extended service warranty -- worth its weight in gold -- and the parts and labor were both covered. So cool air, professional service, and no bill --- you can't beat it !! Thanks Tim, and thanks Chris !
Cae Emerson
Wilmington, NC
25-May-2018
Product or service reviewed: System Restart
We live in Las Vegas, NV, and own a house in Wilmington. Our tenants called on Monday saying the system would not start. I spoke with Tim personally by phone, as I knew him from years ago when his AC Business was small. He had a Mechanic out to our rental home mid day Wednesday and had the issue "Fixed" in no time. Happy tenants...happy us from 2,500 miles away. Now that's a great feeling knowing you have someone you can trust from so many miles away! We will stick with Tim's Heating & AC from here on!!
Bill McGee
Las Vegas, Nevada
14-Sep-2017
Product or service reviewed: Service
Just a line to let you know that the tech that serviced my unit was top notch. He explained everything he was doing and had done, gave me a few tips on the filters I was using and answered all my question.
30-Aug-2017
Product or service reviewed: Service
A couple of weeks ago we have a capacitor go out on our unit. We call your office and you dispatched Service tech David to make repairs, he was prompt, courteous and very professional. We have always been impressed with the high caliber of people you employ. Thank you so much!
The Berryman's
Rocky Point,NC
26-Jul-2017
Product or service reviewed: AC maintenance
Art did a tremendous job servicing the AC unit on my newly purchased condo. He was so proficient, professional and polite. I was quite pleased and happy to sign up for a yearly maintenance contract!
03-Jun-2017
Product or service reviewed: Repaired my two heat pumps
Chad did a great job! Thank you! Couldn't ask for better service! Been customer since 2003 wouldn't call anyone else!
John Harley
Castle Hayne, NC
01-May-2017
Product or service reviewed: New heat & ac unit w/10 year labor warrenty
Glen, an installer, made the recommendation to replace, rather than repair my unit. The repair was about $1,400 less than a new unit. They showed me they cared about me and my budget instead just making them money on a repair for a system that wouldn't last much longer anyway. I added the 10yr labor warranty, and I now have 10 years WORRY FREE on parts AND labor!! (It also includes yearly maintenance, wow!) Glen was incredibly patient, kind and knowledgeable about all the products and options available for my specific needs. He took the time to answer all my questions, no matter how long it took (as a female who knew nothing about this stuff, he has a way of explaining that you don't need your own degree to understand). With Tim's, I know I'm not a number but a valued person to their company. They have helped me for 7 years with all my needs and I've never been disappointed in their work ethic, products or pricing. I'd recommend this company to anyone looking for an honest, ethical, commited, and competitive HVAC company!!
19-Jul-2016
Product or service reviewed: A/C repair
We have a 1992 a/c unit that we thought was on its last legs... Another company came to do an estimate quoting over seven grand to replace the entire system!! We didn't know what to do. Then Skip got in contact with Tina....she really listened!! Their technician Phillip came today thoroughly checked the unit and found it needed a new capacitor!!!!! Needless to say what a TREMENDOUS savings that was! I highly recommend Tim's Heating and Air!!
Skip and Maura Lorenz
Rocky Point, NC
16-Jun-2016
Product or service reviewed: AC Service
Our AC stopped working right in the middle of a heat wave. We were blessed with same day service and a very knowledgeable Technician. They had us up and cooling in no time. Will definitely be working with these great guys again!
16-Jun-2016
We have had the privilege to work with Tim's heating and Air on several commercial jobs. The technicians are very knowledgeable and efficient. Would highly recommend this company for all your heating and air needs. Look forward to working with them in the future!
D. Thomas Roofing Co Inc
Wilmington NC
06-Jan-2016
Product or service reviewed: Rheem HVAC unit
Repeat Customer! Purchased a new Rheem HVAC unit in 2011 from Tim's, elected not to get extended warranty from installer. The work by Tim's was excellent but equipment will eventually break down, Tim's staff stressed the importance to purchase the extended warranty but again I declined. Big mistake - June 2015 bad compressor motor (part covered but not labor - my cost ~ $98) Dec 2015 leaking coil in Air Handler (part covered but not labor or gas- my cost ~ over $600). These repairs would have covered almost the entire cost for the extended warranty for the extended 10 years with my out of pocket cost $0...... my advise BUY THE WARRANTY it is not for Tim's to rake in more money but protect the home owner.
23-Oct-2015
Product or service reviewed: Service
Thanks to a high quality professional group of people. I have used your company twice now. Once this pass winter on the coldest day of the year and just two weeks ago after all the rain. Both times from the very nice lady taken my call and setting up the appointments to the young man that service my unit. Very reasonable price on labor and parts. This is the first time I have ever had service of any kind (car, house repairs, etc..) that I did not feel that I was being taken advantage of by being a woman and a widow. Thanks again and God Bless you and your staff for being such wonderful caring people. Sincerely Donna Futreal
08-Oct-2015
Product or service reviewed: NO AC BLOWER MOTOR
My husband was very please with the service we receive from Tim's, Chad Osborne was very knowledgeable and helpful We will be calling in the future if we have any problems.
22-Sep-2015
Product or service reviewed: Service
Great service experience. Would definitely be calling Tim's in the future and really recommend their services to anyone.
13-Aug-2015
Product or service reviewed: Service tankless water heater
Mimi is knowledgeable, helpful, a joy to deal with. We exchanged phone calls, emails,ect. Glen (service pro) solved my immediate problem over the phone. Bypass remote thermostat. They located a replacement to be Delivered next day directly to me. They could have hung me out charging a big service fee..Thanks guys! Wish you weren't over 30 miles away! MAC Sneads Ferry
Mary Ann Clark
Sneads Ferry NC
11-Mar-2015
Product or service reviewed: Heating and Cooling System
The system you installed for me is one I continue to appreciate and enjoy 24/7 years later. Because you have taken care of my temperature control so well, I can focus on other things. Terry B. Richardson
Terry B. Richardson
Wilmington, NC
06-Mar-2015
Product or service reviewed: Conversion from Propane to Natural Gas
We were very satisfied with the commitment to complete our conversion in one day. The personal took care to keep the area of inside work clean. The Work was completed per schedule and Tim's scheduled both inspection and meter installation by Piedmont Natural Gas.
James Pierce
Wilmington, NC
03-Mar-2015
Product or service reviewed: Bryant Split Heat Pump
Mark, It is never easy to have to replace an HVAC system in your house but you and your team helped me through it. The most important factors in dealing with service professionals are that they are on time and that they do a thorough job at a fair price. Tim's Heating & Air meets all of those specifications! I just wanted to say how impressed we have been with everyone at Tim's HVAC. Everyone that I have had to speak with has been very professional and kind and we have been so happy with the work that was done on our home. What a difference it has made in noise level and heat comfort with the installation of the new Bryant Heat Pump. We truly believe we have found a heating and air company we feel like we can trust and work with for many years to come. You all are GREAT!! Thanks!
03-Mar-2015
Product or service reviewed: new Hvac install
Thank you for the great job.
John Albert
Wilmington, NC
27-Feb-2015
Product or service reviewed: Trane Systems
Tim's HVAC has been my go-to company for 20 years, in two different homes. The polite service from their main office and the techs that come out have always been top drawer. First, they know their business; and because of their proficiency, I've always taken their advice about which system to install; whether we could eke out another couple of years, or whether it was time to install a new system. Trust is the one word I associate with Tim's -- and that is something you earn, and they have earned my trust. I recommend them to anyone looking for a professional company with some of the nicest technicians in the business. They brought me a generator and heaters during the ice storm in early 2014 when the electricity was out, and usually call to check on me after major storms or power outages. You can't beat that for good old fashioned service! I highly recommend Tim's HVAC!
27-Feb-2015
Product or service reviewed: Replacement of HVAC unit
January 2015. We needed to replace our 3 Ton HVAC unit. We called Tim's and Mark came out that same day to examine the unit. It was determined that it would be in our best interest to replace the unit. We discussed with Mark several unit replacement options and after careful consideration we selected a replacement unit that would meet our budget. The installation was scheduled in a timely manner. We were kept informed of any schedule changes due to weather conditions that could adversely effect installation. Tim's HVAC installers were on time and very cognizant to protect our home during the install. After the install the technicians explained the operating system and asked if we had any concerns or questions. This is the second unit Tim's HVAC as installed for us and we have been very satisfied.
27-Feb-2015
Product or service reviewed: HEATING & AIR UNIT
We were already customers of Tim's in so far as we had a service contract with them. However, having lost heat completely on a Saturday morning (only to discover that we needed a complete new unit!), we only had to wait until the following Thursday before the house was nice and warm again (so that's diagnosis, order & receipt of new unit and installation!). We were given a number of suitable options to consider and now have a far superior HVAC unit, with a thermostat that embraces the latest technology. Every member of Tim's that we encountered was courteous, helpful and knowledgeable, and genuinely seemed to care that we had a good experience. We would, without hesitation, highly recommend them for all your heating and air requirements.
The Harrisons
ROCKY POINT, NC
27-Feb-2015
I am a repeat customer. Their attention to detail, knowledge and professionalism during our first project together led me to call them on another project. Again, they went above and beyond. I have and will continue to recommend Tim's Heating & Air Conditioning.
27-Feb-2015
Product or service reviewed: Gas Pack Heating & A/C unit, crawl space sealed, d
All work was done very well and within the time frame quoted despite bad weather. Great care was given to my property to see that there was no unnecessary damage was done due to faulty workmanship or weather related incidents. All employees were courteous and willing to answer any questions that I had. I would highly recommend Tim's Heating and Air for any job that they might quote. Very satisfied with the job.
Bill George
Burgaw, N C. 28425
Wow, where do I begin......my experience with Tim's HVAC was beyond my expectation! Everything that was promised was delivered. From signing my proposal, to getting my final inspection, my job ran smoothly, and with the utmost quality and professionalism. My wife and I chose Tim's HVAC to install our new contruction heating and air systems, and let me just emphasize that our indoor air quality and comfort was all that we hoped it would be and more. This is such a professional company with outstanding customer service and unparalled quality on product and workmanship. I would recommend Tim's HVAC to anyone and will DEFINITELY use them again. If quality and customer service are your priorities, then you will not regret using Tim's HVAC for your next heating and air project. I just cannot say enough great things about them!
Charles Shepard
Rocky Point, NC
My experience with Tim's HVAC is from a service standpoint. They are a trusting company that always sets out to deliver my complete satisfaction. Their service technicians are always knowlegable and thorough! From my initial call in to the office, to the finished service call, I have never had a bad experience with this company. I know first hand why Tim's HVAC is "the name you can trust". I recommend them to everyone!